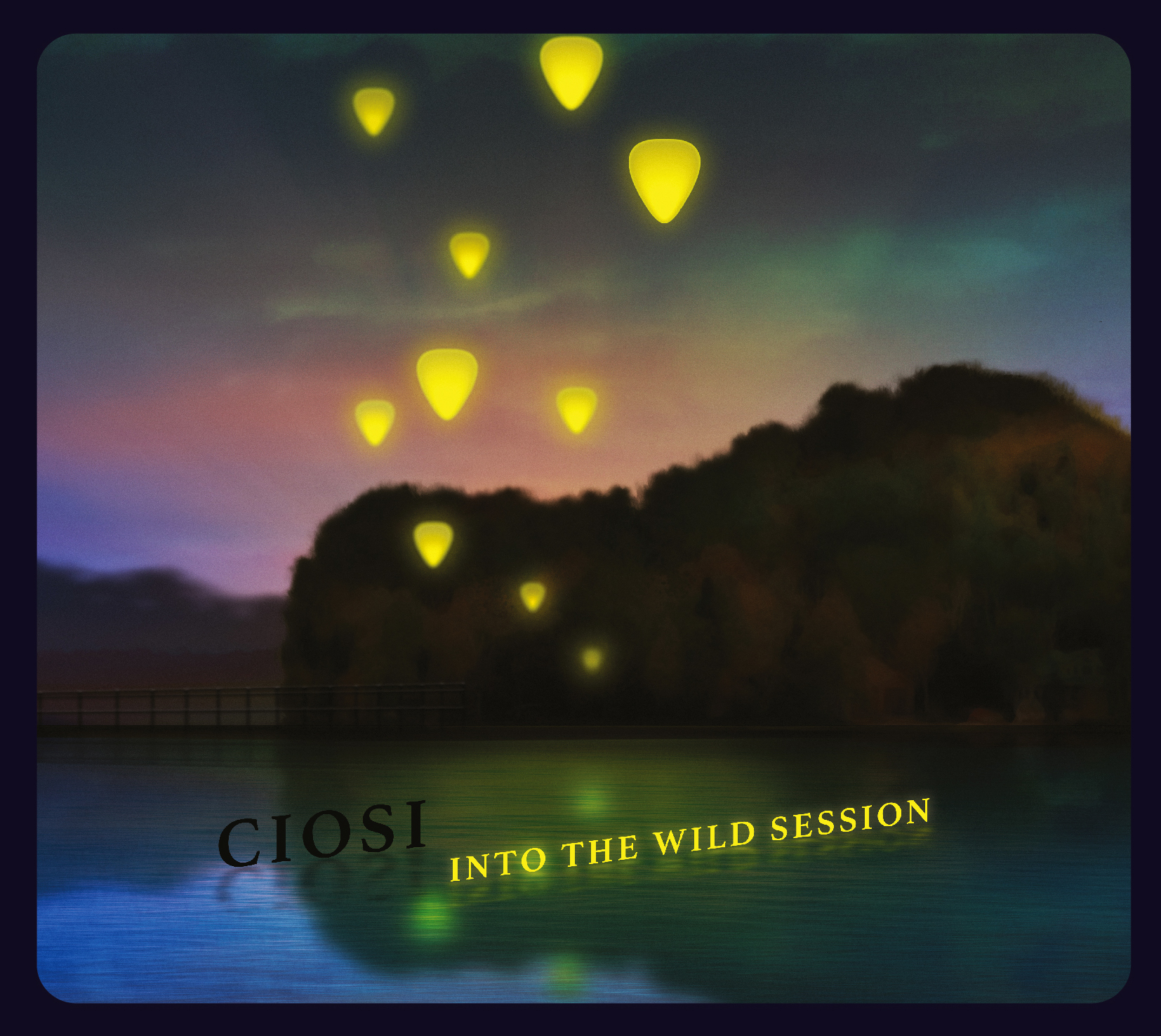 The idea of ​​this album was born with the aim of inserting the acoustic guitar flatpicking in particular sound spaces, taking up popular songs from the roots of blues, bluegrass, folk, ragtime and jazz. These songs are for me the basis of a musical culture that helped me develop my sensitivity as a guitarist and passionate audiophile.Thanks to my "dream guitar" 1934 D MAHOGANY SANTA CRUZ I have so honored in this album artists and music writers like Doc Watson, Scott Joplin, David Grier, Thelonius Monk, Jimmie Davis, Walter Vinson, John Smith Hurt and Italian Massimo Varini.I divided the work of recording audio and video in three sessions with different musicians, recording in a single "take" in direct, accompanied by the wonderful video footage of Alessio Zanardi and Stefano Resciniti and the impeccable audio work of Cristian Codenotti and supervision by Stefano Castagna del Ritmo & Blu, renowned and faithful recording studio located on the hills of Lake Garda.
I thank the musicians who have contributed to my second acoustic work, and I wish everyone to appreciate the wonders of the art of flatpicking and acoustic sound, which, even today, give me the strength and the motivation to continue to write new pages of music and new projects.
Ciosi
INTO THE WILD SESSION
"Beaumon Rag" (traditional)
Traditional "fiddle tune" song made famous by countless flatpickers of country and bluegrass music. Personally I would like to mention the versions of Doc Watson, Brian Sutton and Hank Thompson.I arranged this song giving a bit of news, through the intertwining sound between my acoustic guitar and the electric double bass played by Enrico "Larry" Mancini.I am very satisfied with the result, personally appreciated also by my "guitar hero" Maestro Beppe Gambetta.
"Wheeling" (David Grier)
David Grier - American musician, guitarist and composer - is the biggest solo-flatpicker who has had the good fortune to hear and know. Thanks to his technique and his musical fantasy he created this beautiful newgrass song, present in the 1988 "Freewheeling" album.With so much tenacity and honesty, I tried to pay homage to Mr. Grier with this version, designed and arranged in "four hands" together with the talented Larry Mancini. I highly recommend exploring the world of David Grier on www.davidgrier.com.
"Maple Leaf Rag" (Scott Joplin)
Mr. Joplin was one of the greatest composers and pianists of the ragtime style. Based on a version of the great flatpicker Maestro Steve Kaufman, I wanted to experiment and propose my own arrangement for flatpicking guitar, while remaining faithful to the original harmonic structure.Thanks to the intervention of Larry Mancini on electric bass, this version has given to the whole the flavor of a real "piano roll" of the ragtime era.You can contact Steve Kaufman on www.flatpick.com.
"Sitting On The Top Of The World" (Walter Vinson)
Old song of the 30s became standard in the world of folk music.Inspired by the version of Doc Watson, I mixed my guitar version in "Carter style" to the accompaniment of Pier Brigo for the electric bass and Matteo Breoni for the drums.
"Sliding Delta" (John Smith Hurt)
Song written by John Smith Hurt known by all as "Miss John Hurt the blues-man".
In addition to the original version, I would like to mention the version of Maestro Doc Watson, from the 1984 album "Down South".
Mine is a version made pretty and nice by the rhythmic help of Pier Brigo on bass and Matteo Breoni on drums.
"Blue Monk" (Thelonius Monk)
Track standard, signed by the jazz artist Thelonius Monk, an artist that I appreciated from an early age, included in this project to pay homage to this wonderful musician.
I recorded with Matteo Breoni on drums and Pier Brigo on bass, giving the acoustic guitar a solitaire style from flatpickers.
"Chesapeake Bay" (Massimo Varini)
This "tune" written by the Italian Maestro Massimo Varini was one of my first pieces in the study of his repertoire. The song is contained in the 2009 album "My Sides".
I wanted to keep the guitar parts quite original, adding just a little color with the help of the famous Massimo Pizzano al cajon and Matteo Valicella on bass.
Thanks to Massimo Varini and his passion for the guitar.
For those wishing to follow this magnificent artist of the six strings: www.massimovarini.it.
"Corrine Corrina" (traditional)
This song was born in the world of blues but has become a standard for music in general as presented and adapted for multiple genres.
I want to remember the versions of Bo Carter, Big Joe Turner and Blind Lemon Jefferson.
My version was made with Massimo Pizzano on percussion and Matteo Valicella on electric bass.
"You Are My Sunshine" (Jimmie Davis)
Purely country track, made a standard by bluegrass, folk and pop music singers.
I chose to faithfully respect the country essence, coloring it with flatpicking guitar parts.
A special thanks goes to Matteo Valicella for bass and Massimo Pizzano for percussion.