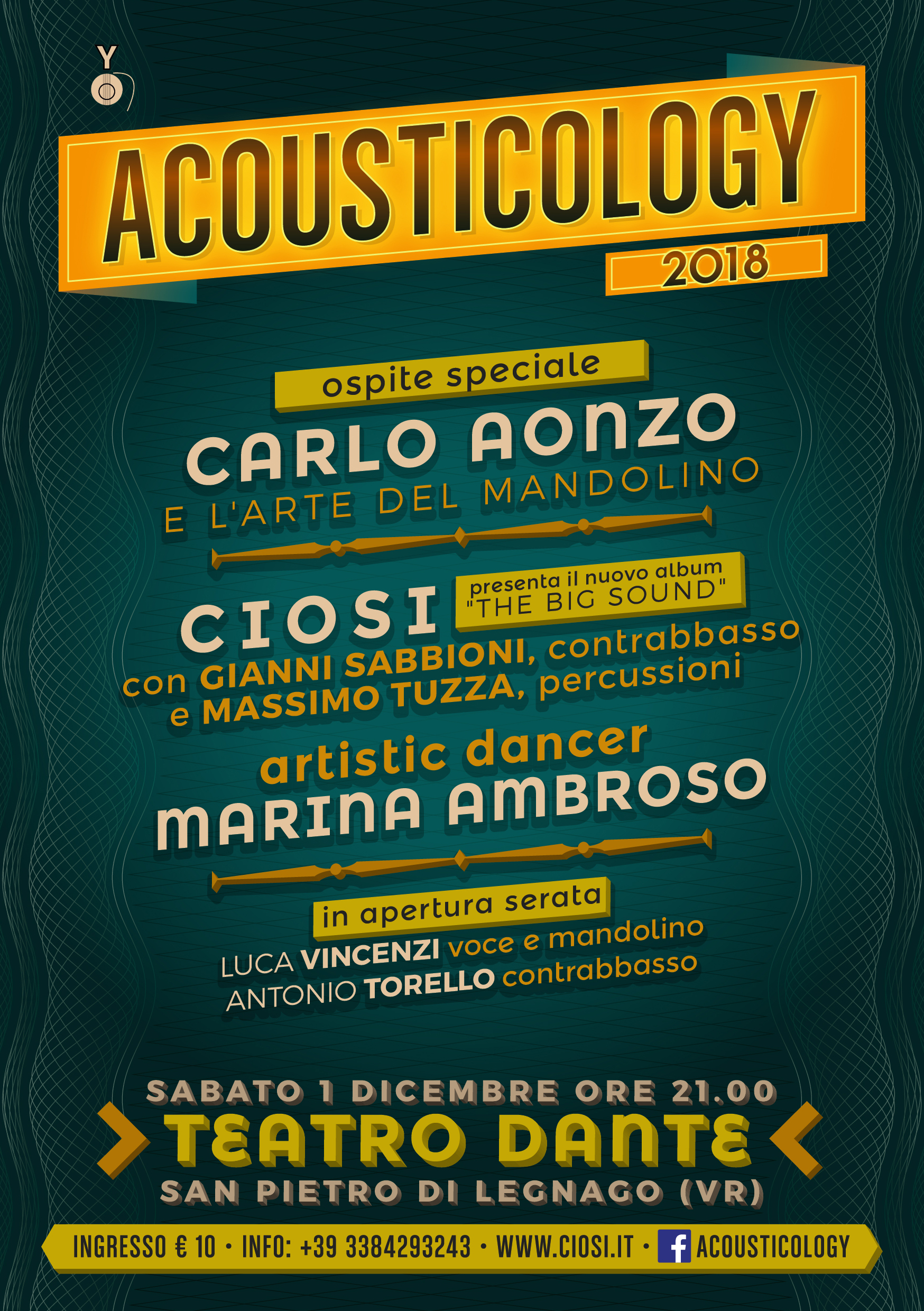 "Acousticology is a theater-musical review, and it is an event idealized by a group of impassioned of acoustic music."
Acousticology 2018
Time to celebrate for this dream of a group of guys who love theater and acoustic music, Acousticology 2018 will be making 5 years of ever-increasing and fascinating editions.
This year we will have the biggest Italian Mandolinist known all over the world: Carlo Aonzo.
The "Paganini del Mandolino" will present his story with music and love for this wonderful instrument that takes him far and wide for the world collaborating with the greatest plectrum orchestras and teaching in the workshops between here and there Atlantic.Then there will be Ciosi who will present his new album "The Big Sound" with his new trio formed by Gianni Sabbioni at the Contrabbasso and Massimo Tuzza at the Percussion.In addition, the evening will have magical moments signed by the Artist Dancer Marina Ambroso between the notes of Ciosi's flatpicking guitar, the bluegrass duo of Luca Vincenzi and Antonio Torello and many other surprises ...Presale tickets from MONDAY 19 NOVEMBER 2018