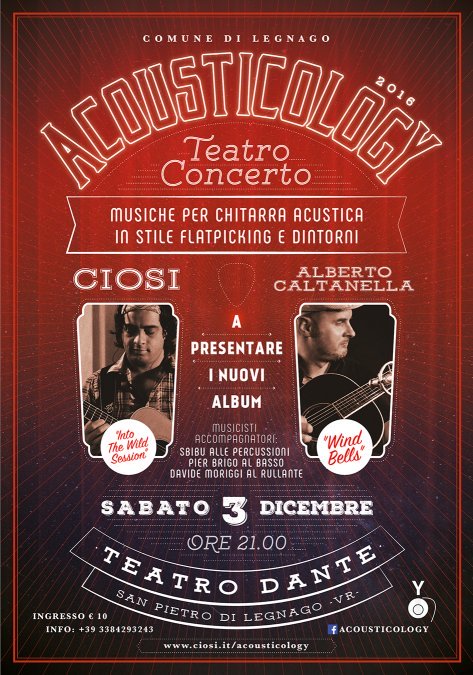 "Acousticology is a theater-musical review, and it is an event idealized by a group of impassioned of acoustic music."
Acousticology 2016
This third edition of Acousticology, happened Saturday December 3 rd 2016 at the Dante Theatre in San Pietro di Legnago (Vr), has been an event rich in emotions. Ciosi has officially introduced his new disk "into the wild session", accompanied by the friend Davide Moriggi to the rolling one and brushes, from the good bassista Pier Brigo and from the valuable and nice Sbibu to the percussions.
A rightful thanks goes to the good announcer of this year Caterina Bonafè, that has also delighted us singing some final passages at the end. Special guest the great one and talented Alberto Caltanella that with his magnificent guitar Taylor has introduced the album "wind bells", with that work has been awarded the plate prize of Acousticology.